Not Edible, Still Delicious: 6 Grand Gingerbread Houses for Sale
Not Edible, Still Delicious: 6 Grand Gingerbread Houses for Sale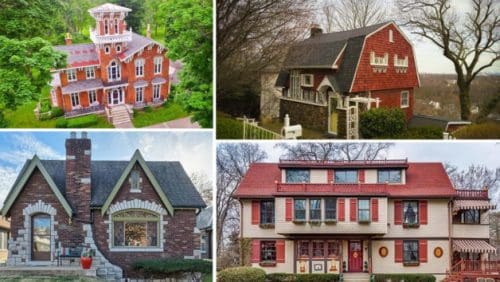 The design of a gingerbread house evokes memories of storybook tales like Hansel and Gretel—the sweet parts, not the stuff about ferocious wolves or child abuse. We thought it'd be cool to sprinkle a few crumbs on the path to acquiring one of these adorable homes.
While the homes we found aren't edible, they are as adorable as the familiar holiday structures. You half expect fairies to flit through the tree line and the trim—a mix of scrolled brackets, braced arches, and cut frieze boards—so cute and colorful it almost seems like frosting.
Part of the Victorian design period, gingerbread houses—sometimes called "painted ladies," for their rich pastel hues—were mostly built between 1837 and 1901. From a two-bedroom, bright-red cottage on Staten island, NY, to a five-bedroom rambling Massachusetts property that's graced HGTV and magazines, here are some of the most gorgeous gingerbread homes on the market right now.
Price: $295,000
The icing: Set on a 9-acre lot, this brick three-bedroom beauty—built in 1864—is on the National Register of Historic Places. A hipped roof, arched doorways, and hooded windows are further accented by sconces, chandeliers, period-specific wallpaper, and tin ceilings. The kitchen features an original apron-front sink. You can spread out or easily host overnight guests, thanks to a carriage house above the two-car garage.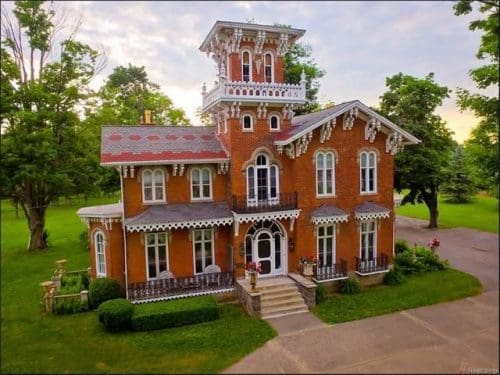 Price: $695,000
The icing: At the end of a winding drive is this five-bedroom home, which was built in 1868. It has a copper roof and three fireplaces. On the property is a pond with a small bridge, a cute playhouse, and an attached studio. Landscaping already in bloom means all the next owner has to do is maintain it. Bay windows in the living room and kitchen yield lots of natural light. To bring the property up to modern standards, windows have been replaced, a high-efficiency heating system was added, and the water is heated by solar energy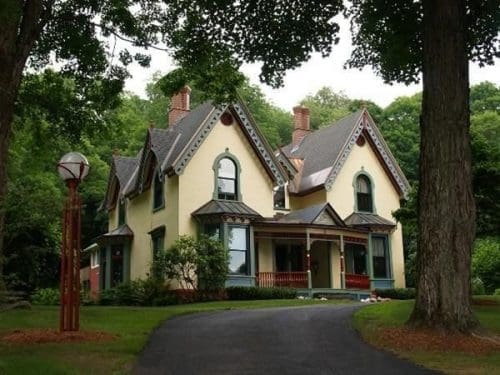 Price: $758,000
The icing: Dating to 1899, this two-bedroom property is a slice of the country lifestyle just a short ferry ride from Manhattan. Perched on a hill, it was built by an artist who used fieldstone for the interior walls and fireplace. Spanning three levels, the nearly 1,500-square-foot home features a three-season room, a private terrace off the master bedroom, and amazing views of Raritan Bay.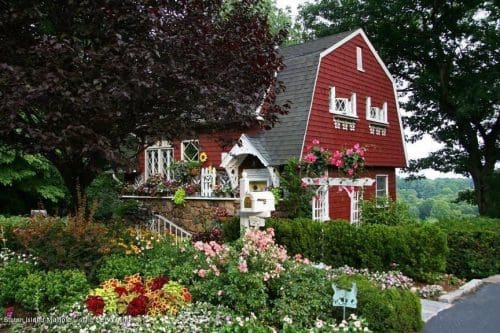 Price: $599,900
The icing: The floors throughout this six-bedroom, 3,300-square-foot house have been refinished. Marking its 117th anniversary this year, the house features arched doorways, crown molding, four gardens, and two screened-in porches.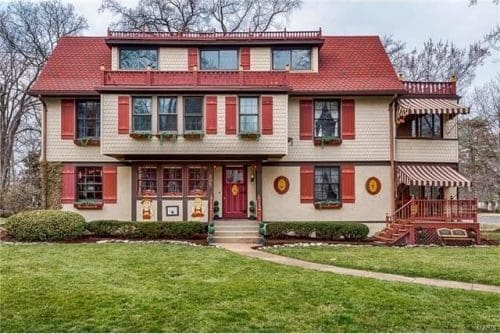 Price: $225,000
The icing: This three-bedroom brick home is loaded with design features like leaded-glass windows throughout and a vaulted ceiling in the living room. Updates include a kitchen island and a patio—ideal for those who like to entertain—as well as new fixtures and subway tile in one bath, and a new shower and fixtures in the other. A cozy entryway and sun porch make the place seem bigger than its 1,600 square feet.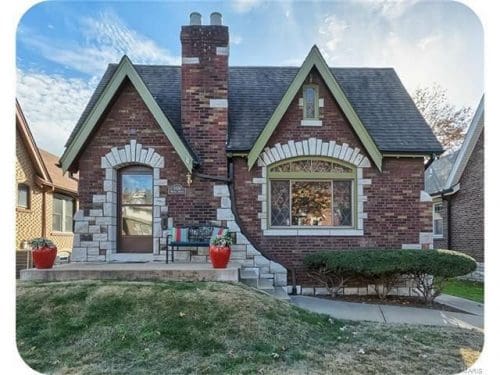 Price: $375,000
The icing: Locals call this the Gingerbread Farm for good reason: It has 16 acres of land and sits along Bearcamp River. Have a desire to open an antiques store? This would be the perfect spot, because while it evokes another era, it's situated on a busy route. Built in 1887, the three-bedroom, 1.5-bath home has been kept in good condition, with historical charm in its bay windows (one has seats on three sides), wide front door, hardwood floors, and crown molding.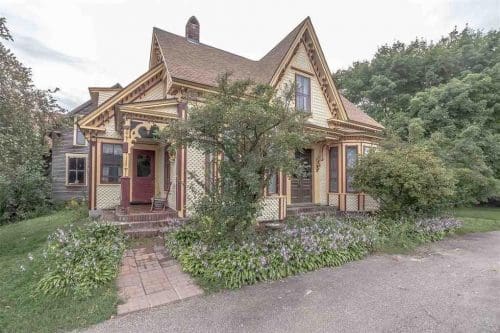 Article found: https://goo.gl/EJL3DA