Would You Believe Raleigh is Where the Next Office Boom Will Be?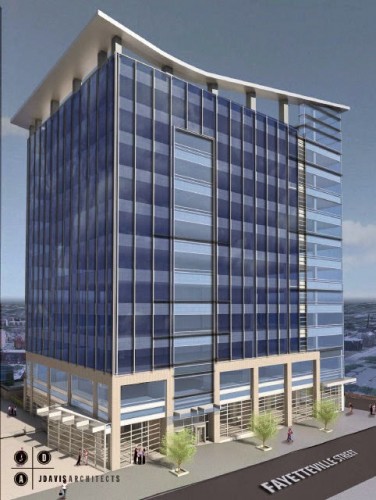 Investors are turning to NERDS for the next big office boom.
We're not talking Steve Urkel here. JLL, a real estate investment management firm, classifies NERDS as the five cities expecting to benefit most from the next wave of commercial real estate success: Nashville, Tenn.; East Bay, Calif.; Raleigh-Durham, N.C.; Denver; and Salt Lake City.
These cities, which are expanding and command lower prices than the U.S. average, are replacing big markets such as New York, San Francisco, and Washington, D.C., as big draws to investors. Companies seeking office space can get rental rates there that are 35 percent lower than the average U.S. rate, according to JLL. These cities also offer potentially high returns for investors in office REITS with cap rates, or income returns, between 5.5 percent and 7.5 percent.
"These markets are going to become attractive as these other markets continue to get hot, driven by Millennials who are going for quality of life," says Stephen Collins, who heads the America Capital Markets business of JLL.
Here's a closer look at each of the "hot office markets," according to JLL:
Nashville: Education and health care jobs account for 15.5 percent of the employment in the city.

Office employment: 25% of total employment
Vacancy rate: 8.6%

East Bay, Calif.: A more affordable option near San Francisco and Silicon Valley, this area boasts rental rates that are 54 percent lower.

Office employment: 24% of total employment
Vacancy rate: 15.8%

Raleigh-Durham, N.C.: Population growth has surged 7 percent since 2010, and professional jobs have risen 30 percent since 2011. JLL predicts that rent growth here will rise 6 percent this year.

Office employment: 26% of total employment
Vacancy rate: 12.8%

Denver: The city's diverse industry composition of tech, biotech, and professional and business sectors will likely help cushion the blow from the recent drops in the energy industry, JLL notes.

Office employment: 29% of total employment
Vacancy rate: 14.1%

Salt Lake City: The city, as well as its state of Utah, has offered several tax breaks to entice more businesses to come.

Office employment: 27% of total employment
Vacancy rate: 11.7%